The painting above is based on the drawing from 1978 below.
I commenced with drawing the hand and its associated parts; this necessitated a background.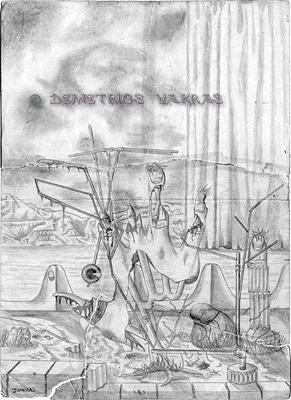 The idea for the stage in which I have situated my subject is derived from Magritte. Below, Rene Magritte's Memory, oil on canvas, 1948 (Collection of the Belgian State).