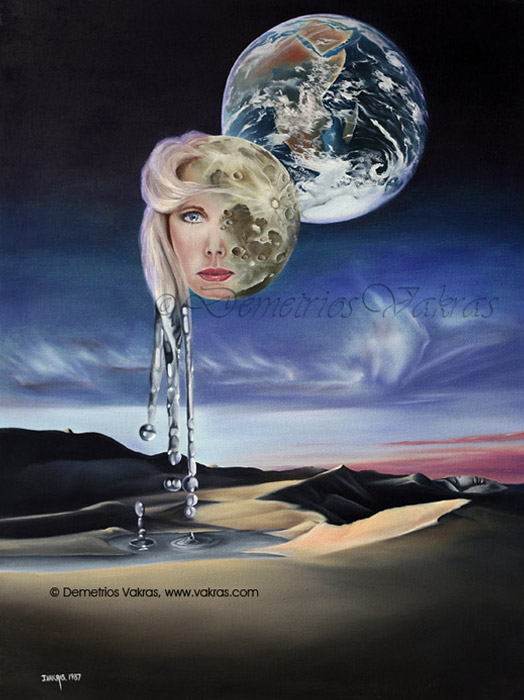 siren of the desert moon, oil on canvas. 1987
this section contains images from the mid to late 1980s which were created with the intention of actually generating some form of income from my artwork, mainly for poster work.
Publishers from the US such as Ballantine, Pomegranate, and Omni magazine; as well as those from the UK such as Paper Tiger, Athena... , amongst many others, were approached. All without success.
By the end of the 1980s I had abandoned this line of painting & concentrated on my serious works..... Instead of building the biggest collection of my own works which appealed to transient fantasy trends, I would create images which I myself would be happy with!