You can support me as an artist with the purchase of the following publications which are available on Amazon!
Thanks, Demetrios Vakras
Humanist Transhumanist can be purchased as an e-pub (kindle) from Amazon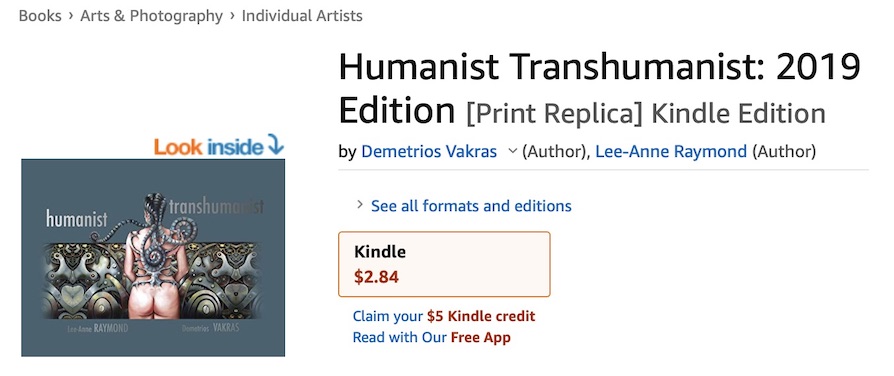 The recently published Post Humanist Transhumanist is now available from Amazon. It is available as a paperback and epub (kindle). This publication is a defence of the integrity of my art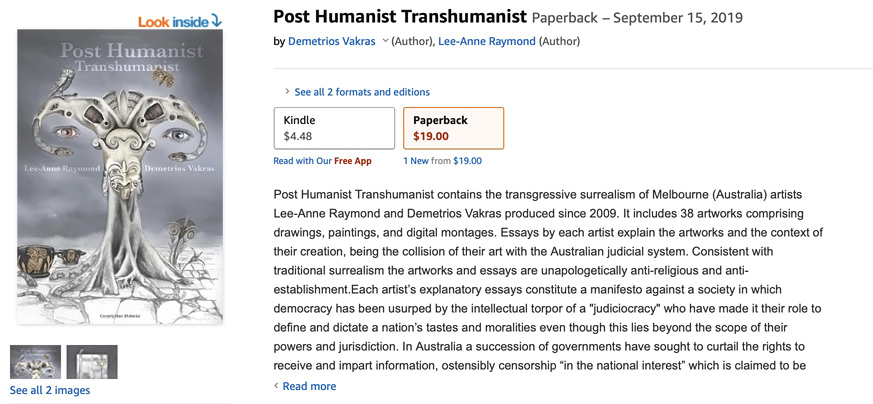 ---
The 2009 printed Humanist Transhumanist catalogue which accompanied the exhibition held in Melbourne in June-July 2009 is NO LONGER AVALABLE.
Click onto the images below for a preview of the paintings, drawings and digital works that appeared in the 2009 print edition. All the artwork reproduced in the print edition is available in the new epub.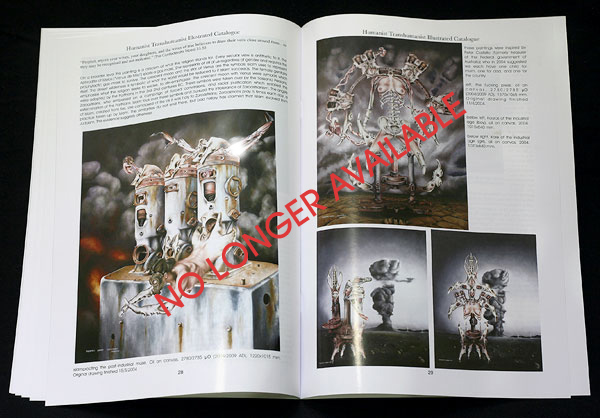 above, 2009 print edition open on pp. 28-29
below, front cover of 2009 print edition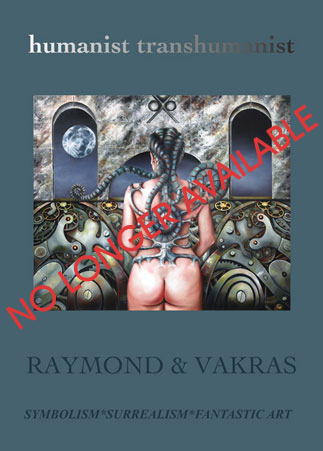 To contact Demetrios click the link below: